Awarded a Membership to ISTD in the 2017 Student Assessment.
This project was a brief set by ISTD for their student assessment awards 2017. The brief I chose was called fickle fads and dedicated followers of fashion. The project was to research the idea of a fad and interpret it in anyway possible. From the thoughtful to the ridiculous. I decided to research into the idea of a fad by looking at the history and previous fads that have happened in the past.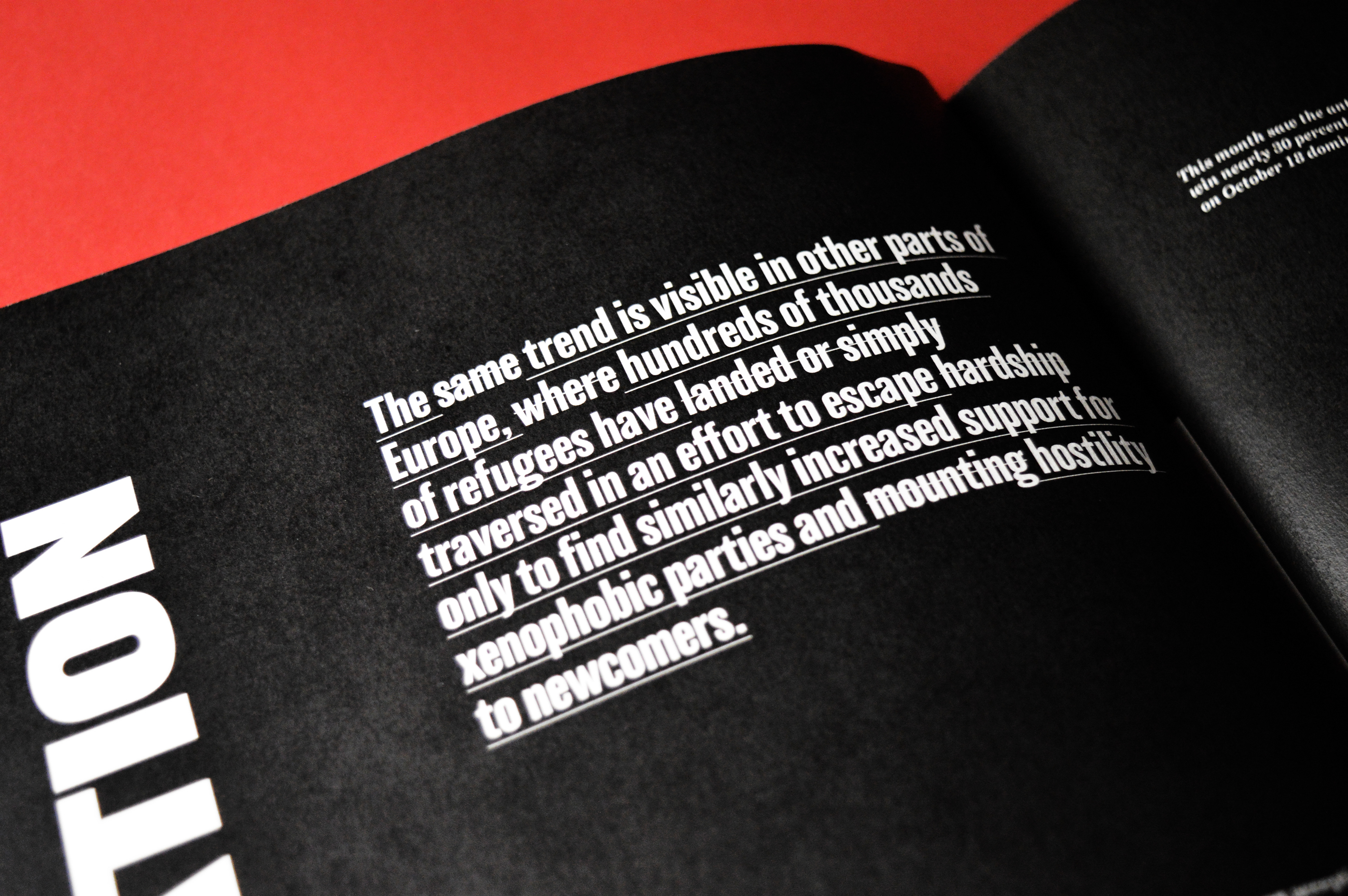 After researching into fads and possible directions to go in I found that many fads had been use over and over again. I thought I would look deeper and find a fad in something that usually is not seen as a fad. I found something that would be perfect to base my project around. The political fad was something no one had looked into before. I started looking at the pattern in right wing politics and how 2016 was being dubbed a respeat of the rise of the nazi party. After looking at the political fad my final peice was a self bound book which took the reader from 1936 to the political landscape of 2016.