Be Different. Be Deviant.
This was a university set brief called 'the big idea'. 
It was a short project only lasting three weeks. 
In 
this three weeks we were tasked to build a 
project 
as a response to word that we would 
choose from 
a list of preprepared words. I chose 
'deviant' as I 
thought it would be a great word to 
start learning 
more about and it's true meaning.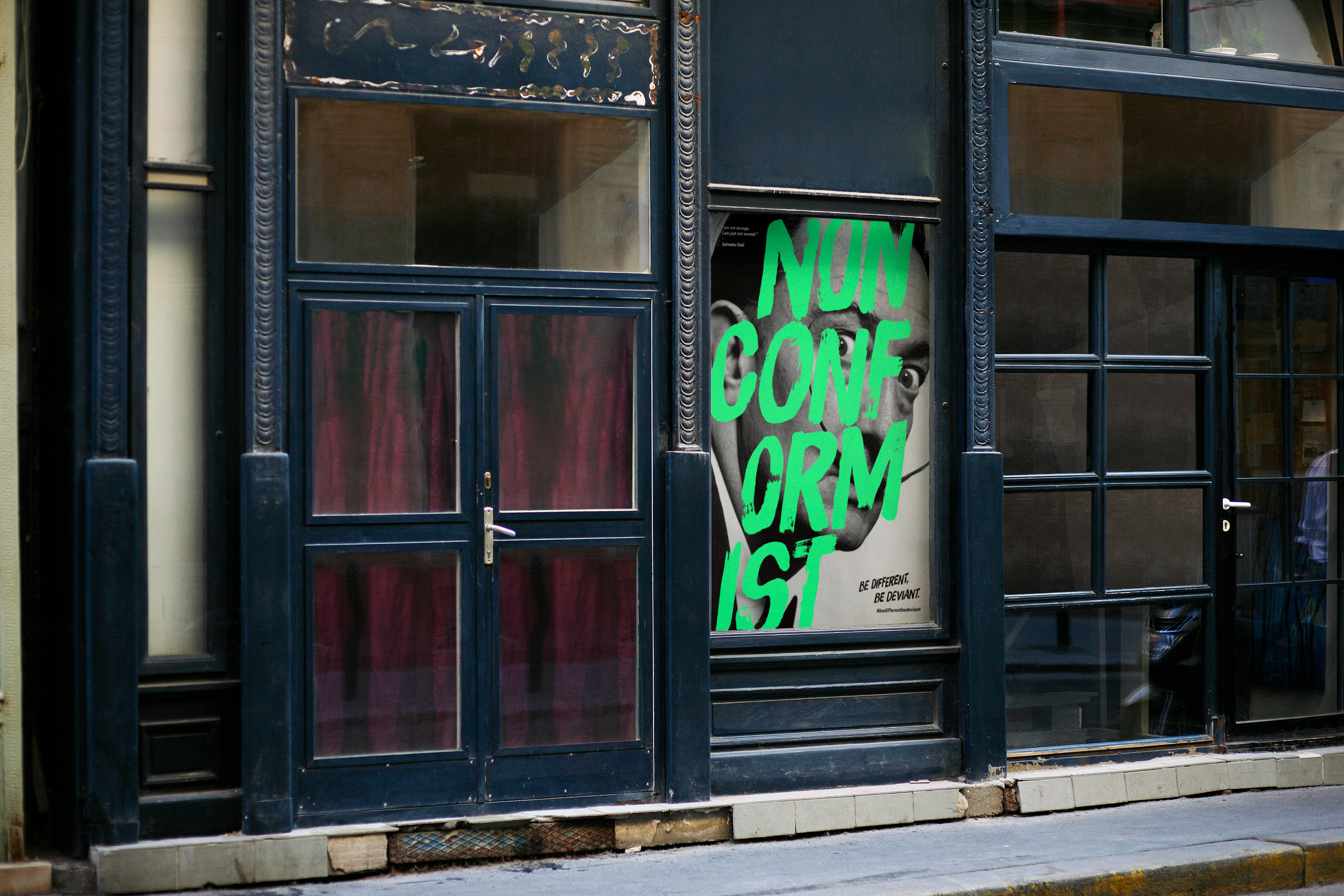 For this project my goals were to step out of my 
comfort zone. I wanted this to be a project which 
I did as much as I could with the time that I had. 
As three weeks was not a lot of time, this would 
test my skills under pressure. I decided to create 
a campaign which would ask it's audience to 
reconsider their preconceptions of the word 'deviant'. 
I created a five poster series using famous misfits 
as the main focus. The campaign is meant to 
persuade people to think twice before using the 
word in a negative light.